FAQs about the Tai Chi course in Chiang Mai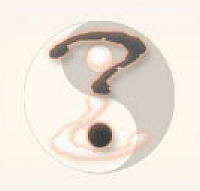 Frequently Asked Questions


Does one need experience in Tai Chi Chuan, Chi Kung or meditation to enroll in the courses or workshops?
No. The class is an Introductory Program designed for people with no experience in Tai Chi Chuan or Meditation.
What is Tai Chi Chuan?
Tai Chi Chuan translates as the Grand Ultimate Boxing.
Today most people learn Tai Chi not as a fighting form rather as a gentle aerobic workout or dance as a form of Meditation in Movement.


What is Chi Kung?
Chi Kung translates as Energy Practice.
There are three main categories of  Chi Kung. 1st Health or Medical Chi Kungs. 2nd Martial Chi Kungs for combat. and 3rd Spiritual Chi Kungs for spiritual development.
What is the maximum number of students per class?
Four students. In order that we may provide quality personalized instruction and feedback the class size is limited to 4 students per course.

Does the course runs 10 days in a row?

Yes. The course runs with 10 days consecutively so the students can make the most out of their time in Chiang Mai.
Can people with previous experience in Tai Chi Chuan or meditation benefit from the class?
Yes. This class is unique in that Theory and Philosophy are covered in the last few minutes of each class session so that the student knows what they are doing and why and may integrate their Tai Chi Chuan practice into their every day lives. Also as an intensive in the fundamentals of Tai Chi Chuan one can deepen an existing Tai Chi Chuan practice.
Where do students stay during the course?
There is limited optional accommodation available at the Naisuan House Training facility.

Please click here Accommodation Link

Is it possible to pay by credit card or travelers checks?
Yes you can pay on this page by Master Card or Visa, thorough PayPal, you do not need a PayPal account to make the transaction.
No, we do not accept travelers checks.
In what currency do I pay the course fee?
The fee is in Thai "Baht". Click here for currency conversion


How do I register for the class?
You want to notify us by email about the dates of the class you wish to attend. We will reserve space for that class and confirm back to you.. Registration for the class is completed when we have received your registration deposit

When is check-in?
6:45 A.M  On day 1 of the course. When you arrive the Naisuan House there is no reception on the ground floor, please follow the stairs up to the roof for check in.
What is included in the class fee?
40 hours of personalized Instruction and feedback. A memory stick with our Training Manual on a PDF file as well as a video of the complete Essential Postures Sequence, Tai Chi / Chi Kung Video and supportive reading materials. Bring your laptops or tablets.

Will the student be able to practice on his or her own after the program?
Yes. The program is designed to give the student the skills to continue their Tai Chi Chuan practice with out further instruction. Students may also wish to continue with one on one advanced instruction to deepen their understanding and practice.

Does the class meet on the weekends?
Yes 
Does the student need special clothing or shoes for the program?
Yes. Students need loose fitting clothing, thin sole shoes

Are there any physical requirements for the class?
Only that the student be able to move their bodies freely.
Is there an age limitation?
No. The minimum age of students is 14 years old. The maximum age depends on the persons memory and ability to move freely.

What is the average age of the students?
Most students are between the ages of 30 and 65 years old.
Where does one eat during the course?
There are many restaurants and food stalls within walking distance of the Naisuan House.